Admiralty and Maritime Injury Attorney
Due to its location in the middle of the Pacific Ocean, Hawaii has a deep dependence on the maritime industry. Too often, workers in the maritime trade have been injured while working on freighters, tourist cruises, snorkeling and scuba diving tours. Typically, these workers are covered by the Jones Act and are entitled to particular compensation for their injuries including 'maintenance and cure' benefits and can also include damages for lost wages, pain and suffering.
Those working shore-side in traditional maritime activities who are injured on a pier, dry dock, terminal, ship repair, loading or unloading vessels may be entitled to compensation under the Longshore Harbor Workers' Compensation Act (LHWCA).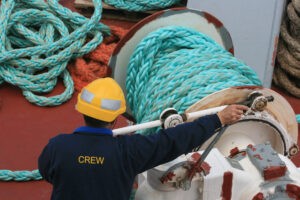 We are trial lawyers who have litigated cases involving cruise ship passengers, crew, longshore workers, scuba diving instructors, fish farm workers and those who have been involved in maritime construction. Crew duty on ocean going vessels often involves dangerous work. We have experience in handling maritime claims and in obtaining fair compensation for seaman for the injuries and the harms and losses they have suffered.
Call Us – Initial Consultation is Free
If you have been hurt as a seaman we are standing by ready to help. Call us. The initial consultation is free with no obligation.