Attorney and Commercial
Pilot for Aviation Accidents
Attorney and Commercial Pilot for Aviation Accidents
John is a commercial pilot/attorney and has litigated general aviation and commercial airline accidents for the past 35 years. These aviation accidents include air show disaster, mid-air collision, helicopter crash and plane crashes that have occurred during exhibition flights, commercial flight operations, general aviation operations, training and instruction. John has flown seaplanes, helicopter and single and multi-engine aircraft and his experience in flight operations has helped him obtain substantial compensation for his client's harms and losses for injuries suffered in aviation accidents and plane crashes.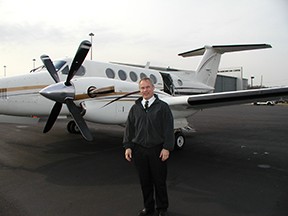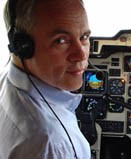 John started has been litigating aviation accident litigation since 1983. He has been flying since 1978 and is a Commercial Pilot with Land and Sea ratings. He is a member of the Lawyer/Pilots Bar Association and the American Association of Justice Aviation Law section.
Helicopter Tour Safety in Hawaii
Hawaii's location and climate make it a center for commercial aviation and general aviation activity. Websites and colorful hotel brochures discuss the beauty and inaccessibility of the islands that can only really be appreciated by air. Helicopter tours to remote waterfalls and volcanic sites present potential accident hazards to flight operators.
Helicopter flights have proven fatal to both tourists and pilots in Hawaii. Air tourism in the State of Hawaii has grown rapidly, particularly on the islands of Oahu, Kauai, Maui, and Hawaii. The growth of the tourist industry, the beauty of the islands, and the inaccessibility of some areas on the islands generated significant growth in the number of air tour flights. It has been reported that over 60 Hawaii helicopter tours have had accidents in the past 40 years. During the 9 years between 1982 and 1991, there were 11 air tour accidents with 24 fatalities. There was an escalation of accidents in the 3-year period between 1991 and 1994, during which time there were 20 air tour accidents with 24 fatalities. The National Transportation Safety Board identified 59 crashes of helicopter air tour flights in Hawaii from 1981-2008 that killed 46 tourists and 9 pilots in 16 fatal crashes. Aircraft malfunctions, primarily due to poor maintenance, precipitated 34 (58%) of the crashes and persisted throughout the 28-yr period. Pilot errors were apparent in 23 crashes (39%). Terrain unsuitable for landing was cited in 37 crashes (63%). To combat fatal helicopter crashes the FAA introduced new regulations specific to air tours in Hawaii which evolved into national standards for helicopter tourism. It helped considerably but helicopter crashes still happen during tourist operations. An unintended consequence of the rule change prompted helicopter operators to fly higher and closer to clouds. Flight from visual to instrument conditions occurred in two cases before the rule change and seven cases after.
Flight Experience in Aviation Litigation Matters
Flying and legal experience in handling air crash disasters matter. Usually plane and helicopter crashes occur because someone made an error or committed some type of negligence. In order to find those mistakes and other areas of negligence when an air crash occurs, a personal injury aviation accident attorney must be familiar with Federal Aviation Regulations, NTSB reports, flight theory, pilot training, human factors, product liability law and aircraft operation. A competent interview with pilots, instructors, and witnesses makes a huge difference in the establishment of liability for these accidents. Flight training and legal aviation accident experience is necessary when conducting these interviews and preparing cases in both general aviation and commercial aviation accident cases.
Call Us – Initial Consultation is Free
If you have suffered serious personal injuries, or worse, if you have lost loved ones in a plane crash or helicopter crash, our experienced aviation attorneys are standing by ready to help. Call us. The initial consultation is free with no obligation.